There are a number of ways you can spruce up the outdoor appearance of your house. From outdoor furniture, to a well-tended garden, to other decorations, you have many ways to take your outdoor spaces to the next level.
However, one of the easiest ways to make your house and outdoor space look even more presentable is with outdoor lighting. They not only illuminate your space, but they can also define the style and tone of your space. Trying to achieve great lighting in your home is something better done with the assistance of experts – Outdoor Lighting Services, like those of Full Moon Lighting, are on hand to deliver precisely that. That being said, we put together this list of lighting ideas to help you find inventive ways to light your outdoor spaces.
1. Lanterns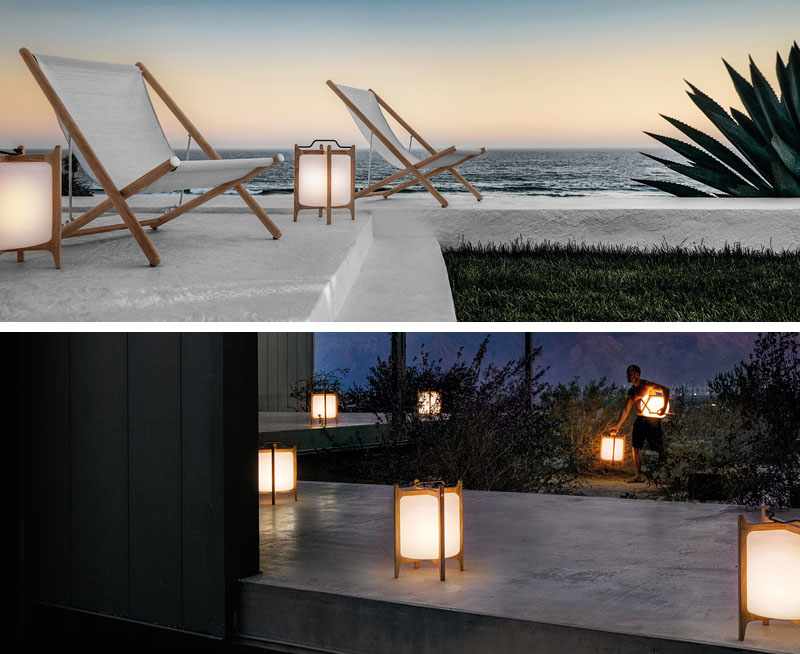 One of the simplest, but most attractive ways to light your outdoor space is with decorative lanterns. You can group them together on a patio table for an effective centerpiece. You can also scatter them around different areas of your space for more a more organic spread of light. You can even simply line them up on the wall.
Either way, the portability of lanterns makes them a flexible decor choice. A simple choice is to use battery operated LED candles to fill your lanterns. Additionally, you can always find them in a range of styles, such as vintage or new.
For example, try out paper lanterns of varying size. you can use a variety of paper globe lanterns to light up your gathering space from above. They provide a fun, modernist touch to your space, while giving you ample lighting at an inexpensive price. Moreover, the varying size of lanterns can help draw more interest and warmth to your outdoor space.
3. Vintage String Lights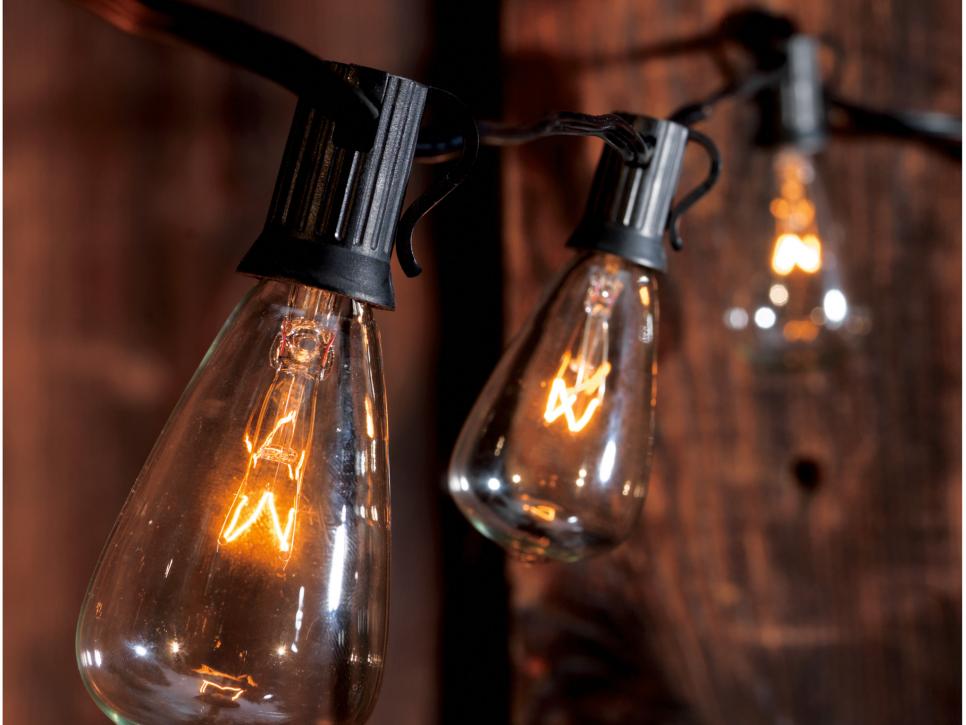 String lights are also another easy and relatively affordable way to stylishly light up your outdoor space. They have become quite a popular lighting choice so there are a wide variety of string lights you can find.
If you want a more subtle charm, go for tiny twinkling string lights. If you want a more hip vintage style, try Edison-style string lights with exposed filaments to add a lot of personality to your space.
Another great string light option are cafe lights. These lights utilize a more circular bulb, but they provide the most comfortable, warm glow that makes you feel like you are sitting at your favorite coffee shop.
One of the great things about string lights is that they are easy to set up. It is ideal if you have tall objects or trees to help you hang them up. Simply string them up and plug them in!
3. Flowerpot Lights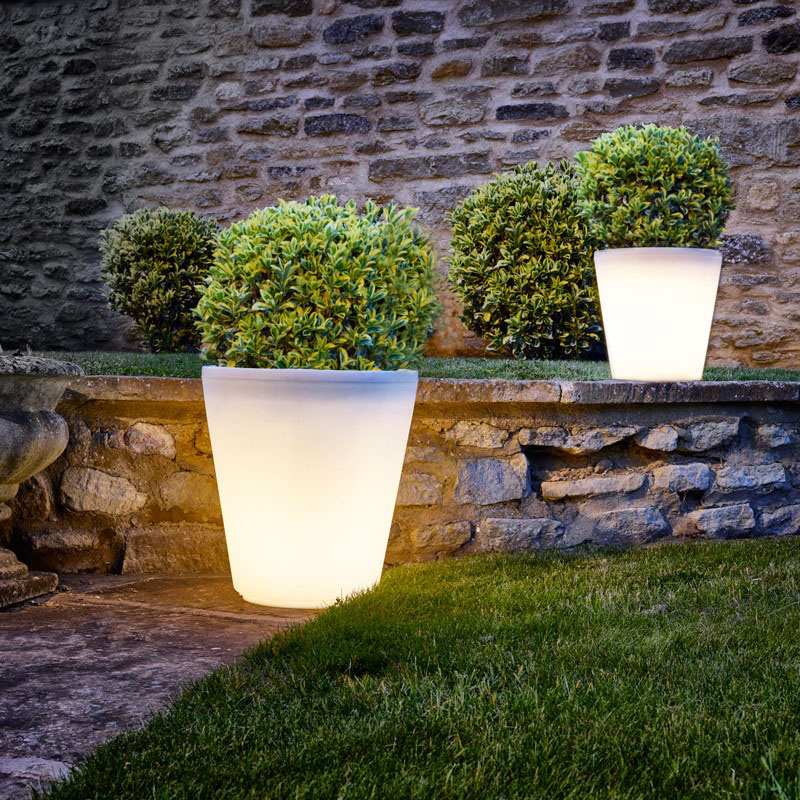 Give your flower pots a fun, quirky twist by turning them into lighting fixtures at night. You can do this simply by adding lights to the planters themselves. Or you can invest in solar illuminated planters.
Solar illuminated planters are essentially powered by the sun. This makes it easy for you place the planters anywhere you want without having to worry about outlet placement. Moreover, there are some great solar powered planters out there provide a color-changing method. This is great if you want to add more color to your outdoor space of if you just want to have matching planters to set the overall mood.
4. Fireflies in a Bottle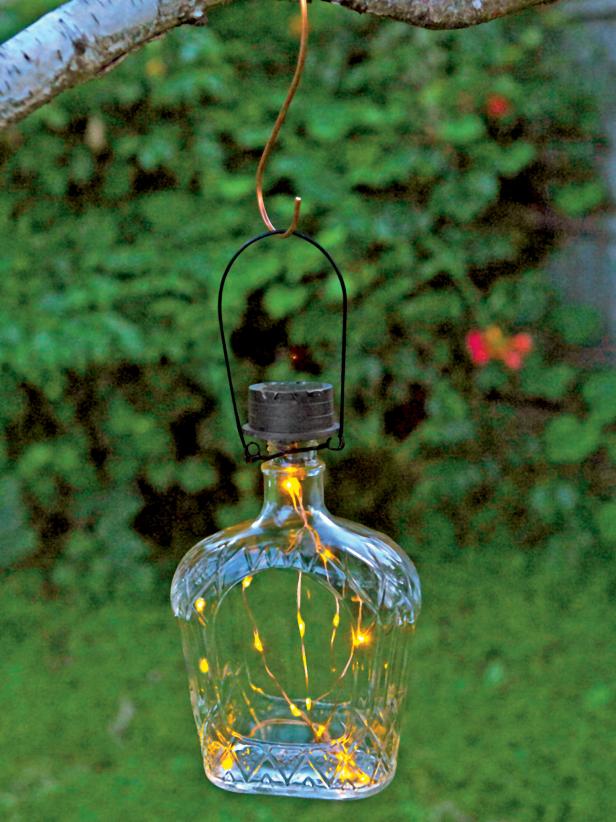 If you are looking for a fun DIY home project to do with your kids, this lighting project that mimics the look of fireflies in a bottle is ideal for you. Moreover, it is a great way to recycle old glass bottles and containers!
Simply upcycle some empty, glass bottles and containers and fill them with solar-powered LED light strings to create cute solar garden lighting. A great idea to ensure the lights stay upright and give you the firefly effect is to attach the string lights to a rubber stopper.
Moreover, you can also attach the solar panel for the lights to the top of the stopper so it can charge up during the day and give you the most beautiful glow when dusk falls. This type of lighting is also technically weather-proof so you can have fun lighting all year round.
Try to pick up vintage bottle of varying shapes and sizes. It will bring more personality and fun to your outdoor space.
5. Candle Chandelier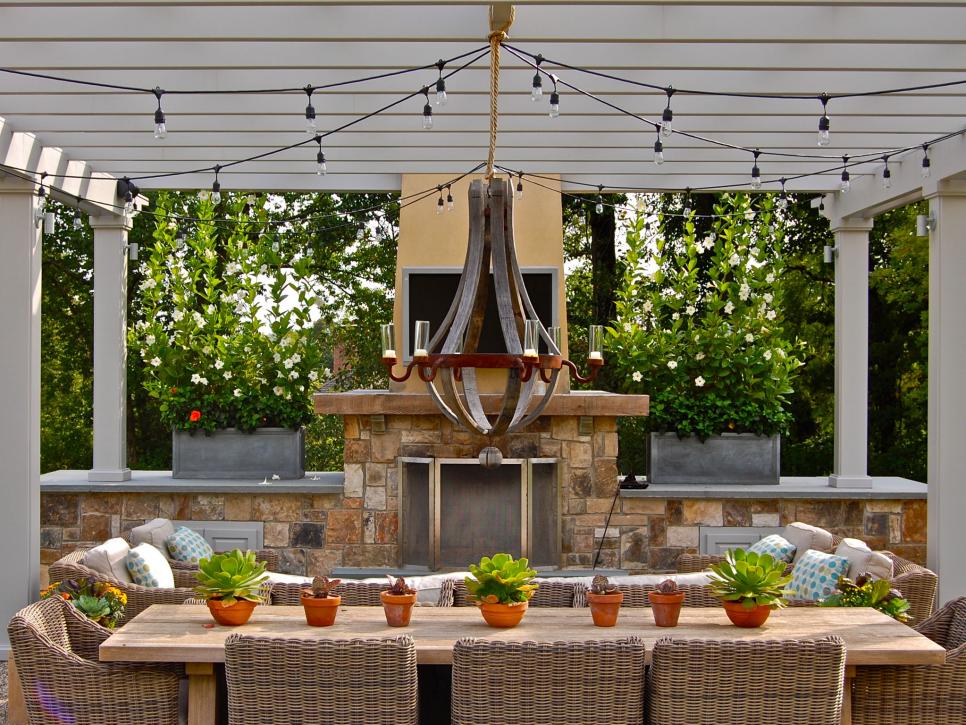 If you happen to have a pergola or covered patio, try investing in a chandelier. You can get something like a drum shade chandelier if you want something that is a little less traditional. It is a great statement piece that can set the tone for an elegant dining experience. However, traditional chandeliers can be pricey and difficult to install. That doesn't mean it's impossible though and if only a real chandelier will do, you could visit Barnett Electrical here and look to hire an electrician to install it.
If you're not bothered whether it's real or not then a great alternative is to use a candle chandelier. All you have to do is simply hang the chandelier and use LED "candles" for safe and easy operation. If the candles are not enough lighting, you can accessorize by using string lights to create a beautifully lit canopy spreading out from the chandelier's mount.
6. Footpath Lighting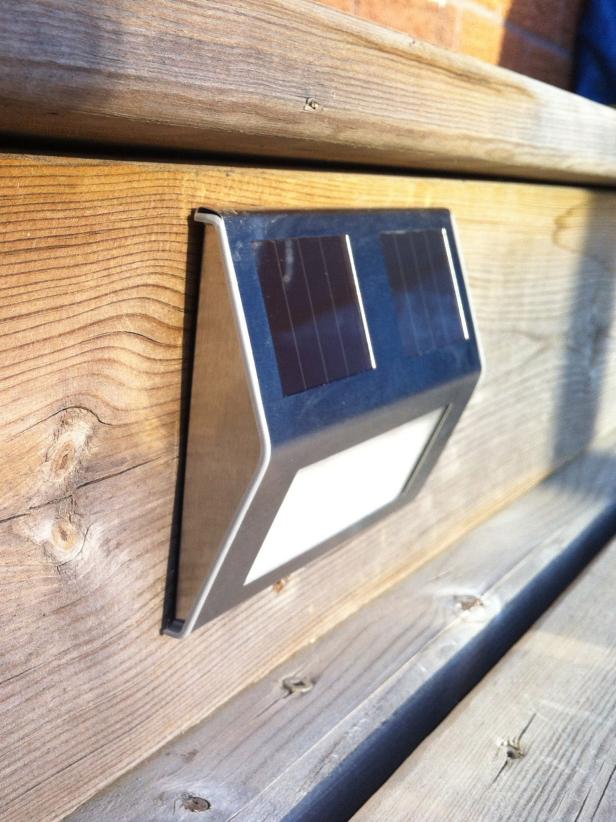 Footpaths and walkways are designed to help you and your guests navigate your outdoor space with ease. However, after the sun goes down, those paths are not much help without any lighting.
That being said, invest in some high-quality path lighting. You can use footpath garden lights that are staked into the ground, or you can use solar downlights that are mounted near the path themselves, where the bulb is concealed.
How many lights you need depends entirely on the type of pathway you have. You should also keep in mind the style you want to emulate in your outdoor space. Footpath lights come in all colors and finishes so you want to find lights that accentuate your aesthetic.
Conclusion
When it comes to spending time outside, it doesn't matter how beautiful your decor is if you cannot see it. Good lighting is necessary to help with visibility, but it is also key to helping set the tone and style of your outdoor space. A good electrician, like those at https://aardvark-electric.com/areas-we-serve/brookwood-hills/, will be able to help you design the perfect lighting solution for your space, as well as install it safely and efficiently.
Something to be mindful of, however, is that if you don't live in your own house, but live in an apartment or condo, you may have to speak to your condo management about any outdoor decorating specifics. Otherwise, we encourage you to explore your lighting options.